It's time for Summer Reading Fun
register to participate at
sdcl.org / summer reading
read books, magazines, listen to audio books,
be a part of fun activities and earn prizes!
Last day of Summer Reading prize redemption is
August 5th!
Spanish Language Storytime
and craft for families
with Ms. Kathleen & Ms. Angie
August 6 and 20
Bedtime Storytime
with Mrs. Sue
Thursday, August 9th
6:00pm
Wear your jammies!
Bring your teddy bear or pillow to cuddle with!
Daddy & Me Storytime
Wednesday, August 22
6:00pm
Read with Trained Therapy Dogs
Young readers gain confidence while reading to
trained therapy dogs!
Billie Jean
, Sundays, 2:00-3:00pm August 5, 12, 19, 26
Penny & Libby
, Tuesdays, 4:30-5:30, August 7, 14, 21, 28
Activities
Spin Art
for Toddlers & Preschoolers
Wednesday, August 1
Come any time between
9:30-11:00am
Dress for a mess!!
S.M.A.R.T.San Marcos Action Ready Tweens
(young people grades 3-7)
Wednesday, August 1 meet 4:00-4:05
and then
have fun with paint printing until 5:00pm
Dress for a mess!
Basic Origami
with Action Teen Ms. Rachel Cintron
Thursday, August 2
2:00pm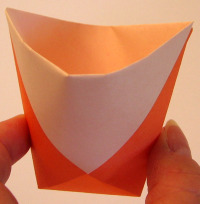 Mary Poppins
presented by Ms. Mary Beach
visits San Marcos families
Wednesday, August 8
2:00pm
Program takes place at the San Marcos Community Center.
Make a Space Themed Mobile
for 1st - 3rd graders
Tuesday, August 14
3:00-4:00pm
American Girl Theatre
facilitated by Ms. Jonna Harrison
for grades 3-6
Wednesday, August 15
4:00-5:00pm